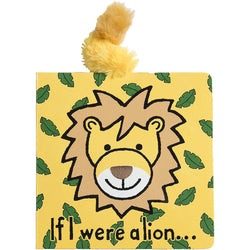 If I Were A Lion Book by Jellycat
Who's the King of the bedtime beasts? Time to practice your roar with the If I Were A Lion Book! The perfect read for sleepy scamps, this board book's full of colors and fun. Little ones will love the feely pages and the cheeky tail poking out from the top.
Dimensions: H6" x W6"