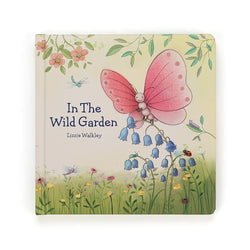 In The Wild Garden Book by Jellycat
Join Beatrice the butterfly for In the Wild Garden, a beautifully illustrated tale of exploration! The wild garden is teeming with berries and blossoms, flowers and minibeasts – and flying up high, Beatrice can see it all! A chunky hardback full of color and wonder.
Dimensions: H8" x W8"