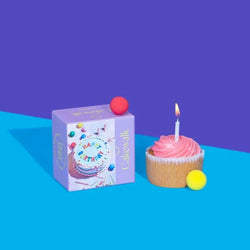 Cakewalk/Happy Birthday Mini Puzzle by Pieceworks Puzzles
Complete with candles, candy and tiny dancers, the world's most experiential birthday card is most certainly a mini jigsaw. Say Happy Birthday with our 70-piece puzzle card.
Completed puzzle is 5 x 7 inches.
Thick stock and high-quality art paper Board is 100% recycled paper Random ribbon-cut pieces.