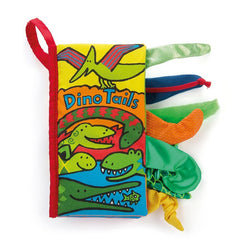 Dino Tails Activity Book by Jellycat
Wrinkly, crinkly, crunchety crunch. The dino pals are out to play. Discover the different textures, shapes and sizes of all their tails. This vibrant and colorful book will captivate the eyes of any baby, toddler or child. Made for little hands, the fabric is uber soft, with built in CRUNCH!
Dimensions: H8" x W5"