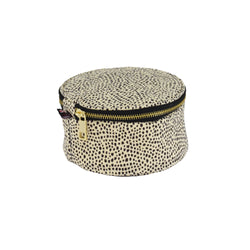 Oh Mint Button Bag- Cheetah Seersucker
ORound Zip bag lined with small pockets perfect for makeup or JEWELRY!
Wonderful travel bag... Teacher gift.... Birthday gift!
Measurements: 6"x3.5"
We love it with a monogram!
***If you need to place a bulk order on any Oh Mint items, please reach out to our customer service team and we would be happy to help. Email us at customerservice@lilaandhayes.com or by phone at 817.985.3330.